49604 Western Pacific California Zephyr Passenger Set. C-10 condition in the original boxes. The boxes are in P-10 condition; I have never seen boxes in this condition anywhere outside of a store. $400.00
I also have the separately-sold add-on cars for this set. They are listed on the S Scale Items For Sale page of this website.
I am in the process of assembling some ready-to-run sets from the Gilbert Era (1940s to 1960s) using the various engines, cars, track, etc., currently on hand. As I get them ready, this page will list them. I am offering these sets with no track; instead, I offer a selection of different track configurations for you to choose from:
A simple loop of track with 12 curves and 2 straights for $12.00.

A larger loop with 12 curves and 6 straights, a good size to go around a small Christmas Tree, for $18.00.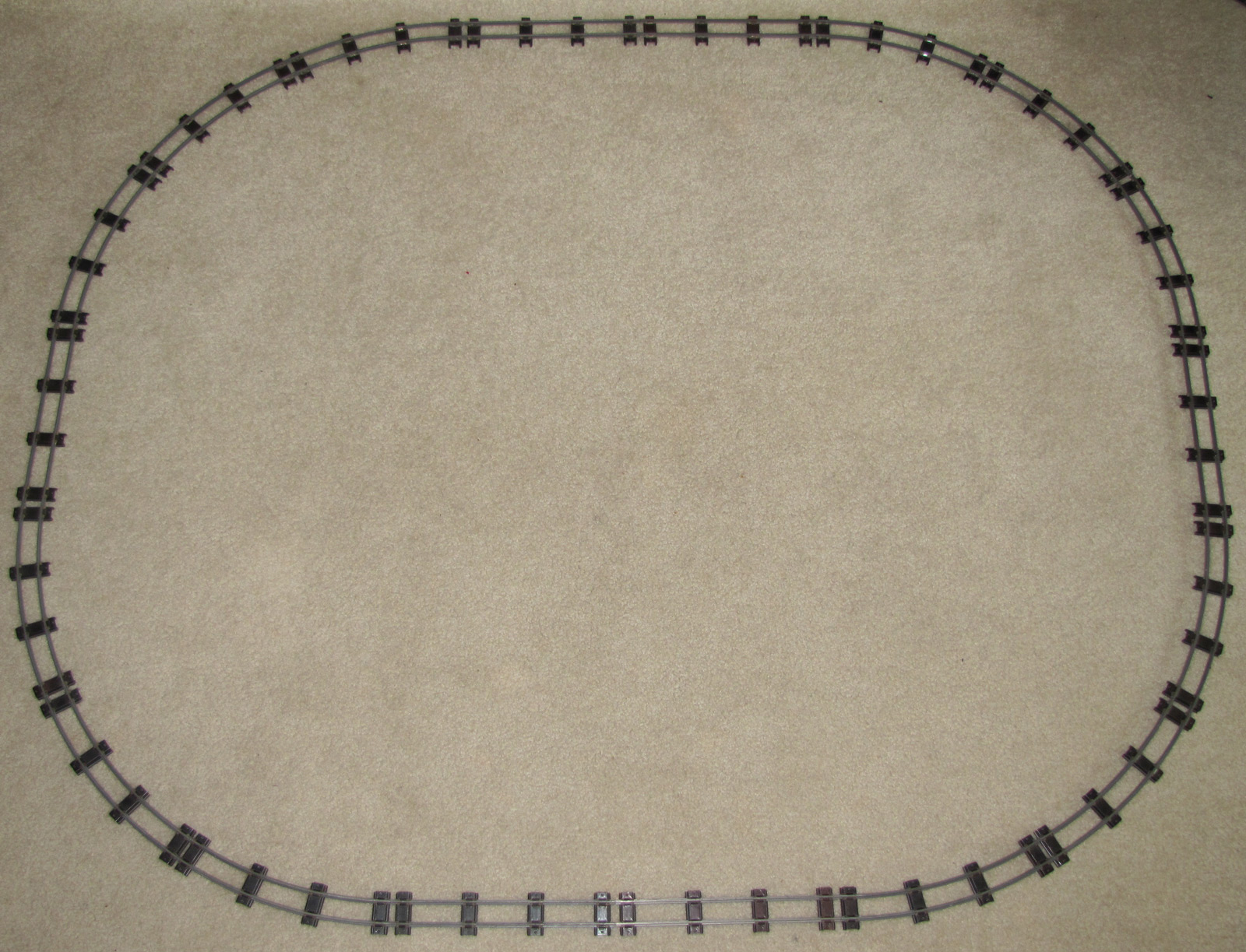 A figure-8 with 18 curves, 4 straights, 4 half-straights, and a #725 crossover, with a book value of $27.50.